Why Invest in Home Staging?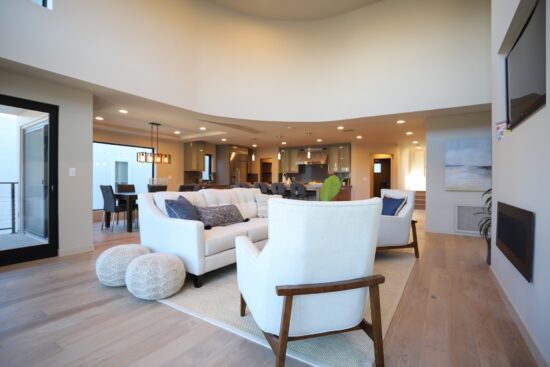 We have all heard the message: It's "location, location, location" that sells a house. Just as important is "emotion, emotion, emotion"! You may have experienced it yourself, that feeling you get when you walk into a house and find yourself breathing easier, relaxing more, smiling uncontrollably, thinking to yourself, "I want to live like this!"
90% of buyers are looking at a home online first. It's important to make an impact right from the very first photo and draw the buyer in. Prospective buyers won't drive to the property if they don't like how it looks online. In fact, 46% of buyers were more willing to walk through a home that they viewed online.  It's crucial that the listing agent and seller alike have a clear-cut strategy for showcasing a home before it goes on the market.
This is where an effective staging can help. Winning over buyers can be as simple as re-creating spaces – both inside and out – that will trigger an emotional response. The successful staging is one that creates a home that makes a statement: it looks fresh, clean, and airy, is in move-in condition, and effectively showcases the critical areas of the home. In essence, staging gives the buyer a glimpse of who they could be and how they could live a better life if they purchase your property.
Top 4 Reasons to Stage Your Home
You Will Make More Money: A survey conducted by Coldwell Banker Real Estate Corp. discovered that staged homes are usually sold 6% above the asking price and spent less time in the market when compared to unstaged homes.
Your House Will Sell Faster: According to a survey conducted by the National Association Realtors (NAR), the longer a property stays in the market, the lower the price it will attract.
You Will Get a Good Return on Your Investment: Another NAR survey reveals that a 1 – 3% investment on home staging yields 5 – 10% return, which is a great deal! Everyone loves extra money in their pockets!
Your Online Photos Will Stand Out: A recently conducted NAR poll found out that 90% of potential home buyers start their property search on the internet. Staging your home increase the visibility of your property to potential buyers and helps set you apart from the competition
ON AVERAGE, THE HOMES WE STAGE ACCEPT AN OFFER IN JUST 15 DAYS!
The investment you make now will literally pay off in the end!
• • •
We look forward to learning more about your needs and preferences, and invite you to contact us now. Or call us at (805) 409-4317.
Also, feel free to check out our Instagram page @VC_homestaging